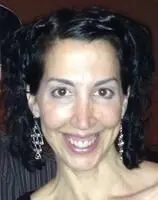 I am originally from New York and moved to Michigan as a young teenager. As a result I don't have much of an obvious accent. I received my undergraduate degree in Psychology from Emory University in Atlanta, Georgia. Upon graduating in 1990, I worked in Yellowstone National Park where I fell in love with the west (and my future husband). Always aware that I would apply to graduate school in psychology, I spent the next few years working and volunteering in children's and women's shelters and long-term residential care for adolescents, in Denver, Colorado.

From 1995-1999, I attended and graduated from Massachusettes School of Professional Psychology (MSPP) with a Doctorate Degree in Clinical Psychology (PsyD). Practicums and Internships included working with a range of clients from children to adults (elementary school, community mental health, college counseling center and state hospital). My doctoral project focused on pet-facilitated therapy for children in therapy.

Summer of 1999, I moved to Arizona, completed my post-doctoral internship at a group practice and became a Licensed Psychologist in 2002. I have had a Private Practice out of my home office since 2007 focusing on children & families, adolescents and relationship issues of all kinds and ages. Working out of my home allows me to provide a warm, comfortable setting while striving for the personal & professional balance I encourage for my clients. My office commute is minimal which allows me the flexibility in my schedule to provide availability to my clients while purposefully keeping my practice small & personalized.

Currently, I live in Cave Creek with my husband, twin teenage daughters and three dogs. In addition to spending time with family and close friends, I enjoy how life constantly provides the opportunity for me to practice what I offer in my practice, including mindfulness, stress-reduction techniques, positive coping skills and the ongoing pursuit of balance and choice of happiness.