Welcome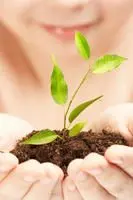 I think of my psychology practice as a therapeutic resource for positive change in a soothing, accepting, mindful environment. I chose the name of my practice thoughtfully to reflect my learned optimistic outlook on life. So much of how we feel depends upon how we learn and choose to think. I choose to embrace life as an opportunity to experience all its joys and challenges, with appreciation and acceptance of the ongoing journey of balance & growth. With each sunrise, we get the chance to practice being mindful on a daily basis and choose to take in happiness.

I believe in teaching healthy coping skills that last a lifetime. I enjoy working with clients of all ages, helping to build an emotional tool box and psychological sunrise, including relaxation-strategies and mindfulness-based stress reduction, to strengthen happiness and health. Positive coping skills help build resilience in children, adolescents and adults. Resilence helps us deal with life's inevitable uncertainty and challenges.

If you feel I may be a good match for yourself and/or your child, please call or email me for an individual or family therapy consultation when you're ready.

I sincerely look forward to helping you achieve your goals and create ongoing balance and happiness in your life.